"Alchemy" was the theme for the May Mini Game Jam, so I made a game about alchemists trying to reproduce a certain formula and their faithful henchman collecting ingredients for them:
Alchemist's Duel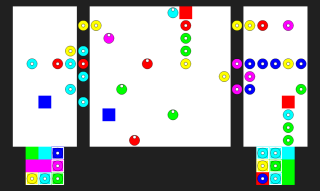 You are right before finishing your Magnus Opus!
Only one recipe left… Same goes for your rival though.
Send out your collector to get you the ingredients you need,
and be the first to finish your glorious work!
Play here, directly in your browser!
To finish, you have to fill your goal field with the right elements: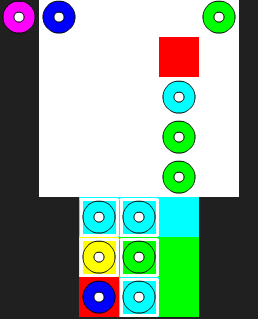 The three light blue, the yellow and the green elements are at the right place. The dark blue shouldn't be there in the red goal field. Three fields are still unfilled. Push the blue element out, and fill all the goal fields with the right colors to win!